Preparing for Your Headshot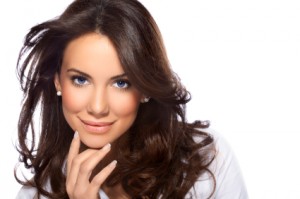 Your headshot should end up being the best picture you've ever had taken of yourself, so it's important that you properly prepare for your photo shoot. Follow these suggestions to make sure your shoot goes perfectly:
Plan the date right.
Give yourself a little time to schedule your photo shoot. Even if you have an audition coming up, don't allow yourself to feel rushed into getting a headshot too soon. If you do, you may end up choosing the wrong photographer or settling for images you don't really like. If possible, schedule your photo shoot at least a few weeks down the road so that you have more time to boost your health and fitness before the big day. Also, you want to make sure to schedule your shoot on a day when you don't have too much else going on. If you feel stressed or rushed during your session, it will show in your photos.
Take care of yourself.
In the weeks leading up to your session, eat lots of fruits and veggies, drink lots of water and hit the gym regularly. This is not a "crash diet," it's just a health booster. You see, fruits and veggies will give your skin an extra glow, water will make your skin look supple and smooth, and exercise will help everything!
Get plenty of sleep.
Stay home the night before your photo shoot and enjoy a nice bubble bath and a funny movie before hitting the sheets early. A photographer can't get rid of tired-looking eyes, so it's your responsibility to show up well-rested and lively. Not only will you look better in your pictures, you'll have the energy required to give the photographer your best while on set.
Bring lots of options.
Even though the headshot is just of your head and shoulders, It's a bad idea to show up to the photo shoot with a single shirt in hand. Bring a variety of clothing options in different colors and styles so that you and the photographer will have more flexibility when taking the shot. Also, it's best to stick to tops with solid colors and simple cuts so as not to distract from your face.
Give yourself time.
You don't want to be rushed when you show up for the photo shoot. Plan ahead and give yourself at least 30 extra minutes to get to the set. You may want to bring a book or your MP3 player just in case you're early, but it's definitely better to be early and bored than late and frazzled! If you run into traffic or something comes up, be sure to phone your photographer and let him know. Chances are he won't mind if you're a hair late, as long as you communicate that to him as soon as you know.
by Laura Williams