7 Reasons to Start a Web Show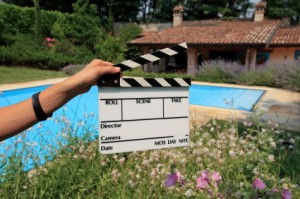 Most young actors can benefit from starting a web show, but it will take time and energy to put together. If you're not quite sure you're ready for the challenge, consider these seven reasons to start a web show:
Hone your skills from home.
You won't always have access to a theater or stage, but as long as you have a computer and a video camera, you can hone your acting and performing skills from home by working on a web show.
Improve your oration.
You probably don't realize how often you say the words "ummm," "uhhhh," or "like," but when you make video clips to post online, you'll quickly notice how often you use these space fillers. This awareness will give you the opportunity to make changes in your speech and cut out the unnecessary lingo.
Develop your direction and production skills.
It's one thing to make short films, it's quite another to edit them, add background music and post them online. Developing a web show will give you the chance to slowly improve your direction and production skills, allowing you to see your performances with a "bigger lens" than if you were simply an actor.
Create your "brand."
Every actor and performer develops a personal brand – the image he or she projects to the world. Developing a web show will allow you to create a brand that you can then share with fans and talent scouts.
Get seen.
The internet is an incredible way to showcase your talent to the world, and if the right person happens to see your show, you could become the next Taylor Swift, Justin Bieber or Adele.
Improve computer skills.
To create, develop and market your own web show, you're going to have to learn a lot of computer skills. Skills like photo and video editing, web development and search engine optimization will go a long way toward enhancing your future career and your life as a performer. These skills will make you incredibly marketable on a much larger scale than just performing.
Provide a virtual resume.
If you have a web show you're really proud of, you can start including the link as part of your resume when you go to tryouts and auditions. This will give producers a broader picture of you as a performer. Plus, you can also send the link to agents, directors and producers as part of an email if you want to be seen by people who don't live in your city.
by Laura Williams