We Help Promote Young Talent !
Helping talented people who are inspired by acting.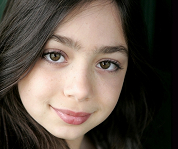 We produce a very creative, web series that is distributed throughout the Internet. Videos combine imagination, education, and fantasy. All episodes greatly differ from one another, so you will want to see what's playing next.
Visit Cool Links:
7 Reasons to Start a Web Show
Marketing Your Webshow
Singers who got their Start Online
Preparing for Your Headshot
Preparing to Make a Short Film
Interactive Websites
Things you should know about iCarly's Miranda Cosgrove
Our Mission
Provide a rich service to the community by offering young people opportunities that might otherwise be denied to them. To provide an inspirational impetus to young people.
Visit this cool link
Hot Young Stars
To promote further and maintain the education of children through study, enjoyment and presentation of music, drama, comedy, dancing, singing and the related arts;
To provide children with the opportunity to become part of a cast that performs on stage at a public gathering;
To develop children's self-esteem, self-confidence and their ability to work cooperatively with peers from neighboring communities;
To encourage and foster a love, respect and appreciation for the performing and visual arts.
Your child can earn thousands of dollars per day acting!
By connecting to WEBShow CONNECT, parents have access to the exclusive tools, processes, and information used by acting agencies that have helped clients such as Miranda Cosgrove, Jennette McCurdy, Miley Cyrus, and Selena Gomez become celebrities. And now you can take advantage of this too.
The best time for your child to start acting is now!
WEBShow CONNECT will teach you how to cast with your child with the top Casting Directors. All it takes is a child who enjoys entertaining and shows the desire to succeed.
WEBShow Pro is the "secret Connection into the glamorous world of Entertainment" that is used by many of the world's most famous talent agencies...
Just like any job, parents and child actors need to understand that acting takes time, patience and dedication.
Entertaining and Fun
The show also called WebShow is adventurous, unique, entertaining, and features special guests. We put together random ideas and explore them on the web. Webshows by
Young Artists
are fun to watch for viewers of all ages and entertaining for Kids and Families.
Story Telling
We make a show with a story, it could be fun, funny and at the same time educational. The following video episodes are in the works: cooking, learning a language, music video, and musical play.
Be Prepared to Face Criticism
To succeed with your talent, you must first train yourself to develop a very important skill: locating problems and solving them. And when you first start this process, be prepared to face a lot of criticism. Instead of taking it personally, learn from them. Do not let your ego take over. It is not about you, it is about your work and your desire to grow, so learn and become better! When you begin to see the reasons why something failed, and listen to how it was criticized, you will understand what works and what doesn't. Those skills of problem solving will help you succeed.
Student Actors
A professional actor can go from one action to the next like shifting a car transmition.
Student actors take a lot of time mastering the technique for a number of reasons:
It's new to them.
Rehearsal is only one part of their day, and they tend not to fully retain the work from the night before.
Actions take enormous concentration and energy, and when an actor is comfortable with the script, he is usually not challenging himself but rather reverting to things that are easy for him.
How to Become a Teenage Actress
WEBShow CONNECT can help you figure out how to start!
Action Points for Beginners
The very first things you need to consider are resume, contact information, monologue, and headshot.

Don't worry about the minor details of any of these elements, just work toward putting them together as best you can.

You can continue to practice acting and search for small roles while you are waiting for that

headshots

photo.
Actor's Story
The actor is giving you an internal story by showing you motivations, actions, and feelings. He's giving you an external story by showing you movement, gestures, voice and bearing.
What the Actor Needs.
Top 3 - In order to express yourself:
A) Imagination - a mind full of images and impressions, gained from his / her observations and interest.
B) The ability to tell a story. This needs a retentive memory, and to acquire this takes practice.
C) Understanding of emotion, your own and other people's.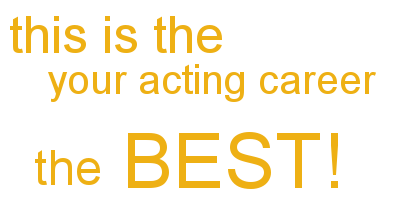 How To Start Acting
In order to start on the right path to a successful career in the entertainment industry, you must pursue all of the avenues available today.
First, get involved in a theatre company or workshop. Audition for upcoming productions and enroll in the theatre for lessons, in order to keep your skills sharp.
When you are involved in outlets such as these, you will most likely be seen and taken on by a theatrical or commercial agent. That is what you want in order to be sent on better and bigger auditions for commericals and possibly musicals, movies and TV. If you are good, people are going to talk about you and doors will open. That's the way you move up the ladder.
Beginners often have a much better chance of signing with a commercial talent agent. Commercials often require very specific types of looks, age and abilities, and if you meet director's criteria with a very specific look or skill, the casting director will be less concerned with experience.
The possibilities for them are endless.
Imagine The Opportunity To Work with some of the Biggest Actors on the Planet!
We'll give you the tools you need to quickly start your child casting for an audition
Building a Character for Acting Students
Building a character for intermediate to advaned student applies to the studying of the costume and the wearing of the costume to identify with the character. B) Improving your bodily movement.
The use of language, voice, speech, tempo, and rhythm.
Learn better concentration skills.
Improve memory of emotion.
An excellent study in characterization, dramatic acting skills, observation, and rhythm.
The Parent Connect Link Tool will have the biggest impact on your child's acting career since you'll discover and link other parents seeking the same success for their children.
Our Actors Find Audition Tool, exclusive to WEBShow PRO members, will analyze and perform web searches in seconds and identify upcoming auditions in your area.
Learn what it takes to help your child become an actor, and discover the latest tactics and strategies that aren't being revealed anywhere else.
We don't stop there. With Q+A you get direct access to our team of advanced consultants who can help you with your child's entertainment career. Want a second opinion on whether you are doing everything you can to achieve your child's acting goals?
Wondering why another child has succeeded? Desperate to know what you need to do next to get that audition and get casted? We'll give you clear and precise advice - the same advice agencies normally charge clients up to $175/hour.
Plus when you sign up to WEBShow CONNECT, you'll get immediate unrestricted access to upload your child's headshot.
A Rehearsal Strategy Tip
Believe in yourself.
Believe in your character.
Memorize the first few lines of your character in the scene. With your partner, begin the first line as a repetition exercise. Repeat the line back and forth until something happens to make the next line emerge.
Think of ways to transfer personality into the character by connecting life, dramatics, expressions, sensitivity and performance.
Remember to keep your distance between you and your partner and to come together only occasionally.
Don't miss internal cues; wait for your partner's line to end before you begin to react.
Try the scene several times each time with a different emotion. Often a foolish idea becomes a compelling performance when put into play.
During acting, only speak when the need is there, otherwise, let your actions do the speaking.
Don't be afraid of spontaneity, always be real.
Don't pretend to be, that which you are not.
Be only what you know.
Enter Contests
There are lots of contests hosted each year by major brands and media organizations that are looking for the next big thing. Even if you're brand new to webshows, don't be shy about throwing your name in the hat and seeing if you could come out the big winner. Go ahead and turn in entries, usually in the form of a short video and essay, but make sure you follow the instructions carefully! When sorting through thousands of entries, companies don't have time to follow up with individuals who don't turn in all the correct information. Get it right the first time, and you just may end up starring in advertisements, online video campaigns or brand-hosted webshows.
Your Main Goal
Put yourself in the best possible position to get an audition.
Your job is to work yourself into a position where somebody can refer you to a major agency.
Join WEBShow CONNECT
Updating Your Headshot
It's been years.
Some people are lucky in that they never seem to age. So if you don't feel like you look a day older than the headshot you took 10 years ago, you may be surprised to learn that it's still time to update the shot. It's not just people that age – technology, fashion and style age as well. Your headshot may start to look dated because of the shirt you were wearing or the way you wore your hair. Even the style of the camera shot may no longer be used. If it's been several years since your last shot, it's probably time to schedule another sitting.
An idea for a short film. Think for a minute about what time of year it is – are you about to break for summer vacation? Does school start back in a few weeks? Are the Thanksgiving and Christmas holidays looming on the horizon? Consider making videos that are appropriate for the season. For instance, if school's about to start, you could do a web show on making new friends, or packing a healthy lunch.

Plus when you sign up to WEBShow CONNECT, you'll get immediate unrestricted access to upload your child's headshot.



Begin your Acting Career Now!


Join WEBShow CONNECT today FREE!

Sign Up to Recieve Audition Announcements Ages 9-29!



Sign up to WEBShow CONNECT, It's free, and it will change your life (for the better).



Or, if you prefer, simply like us on facebook.










Either way, let's keep in touch!

NY Department of Labor
NY Work Permit



Visit Pinterest