Actor Reading and Speaking their Lines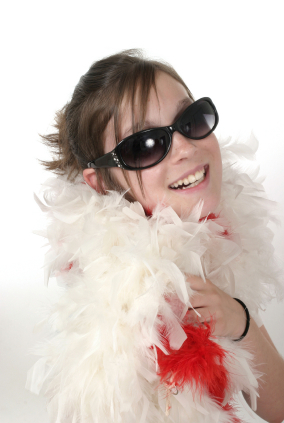 The most important task for an actor is speaking his lines, and most importantly, speaking them naturally. As a rule, our speaking vocabularies are smaller than our writing vocabularies. In live speech we use shorter sentences and a more direct word order than in writing. Sometimes during conversation we don't even complete our sentences at all, but leave them half finished, not to mention that the tempo is more uneven, including pauses of varying lengths. And even hurried speech at times. There are significant differences between reading and speaking, and some actors struggle and fall into reading inflections.
We expect an actor to speak naturally and in character, although we know perfectly well that he is really reciting lines from his memory. We expect him to succeed, but when he sounds as if he is simply reading his lines, we detect the artificiality, and mark him down as a poor actor.
For an actor to be successful, he needs to study his lines, and connect himself with the personality of the character. When he becomes the character, he can truly and properly portray the character.
Reading lines with Expression
A suggestion to actors struggling with their speech is to look into speech workshops. The workshops must be provided by a person with the histroy and structure of the language, larger social background, and have a deep understanding of the literature they profess to interpret. One of the reasons this training is so important, and as you are breaking into the profession of acting, is that you need to learn how to read your lines with not too little expression nor too much expression either. Their has to be the right balance of emotion and expressing it properly.
To be a successfull actor, and to speak lines without him appearing to be reading them, the actor must know and truly understand how live speech differs from reading.