An Actor's Typical Work Week.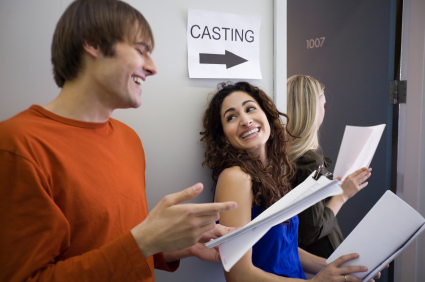 The characters that are in every movie, are played by talented and hard-working performers who dedicate more hours to their craft than most viewers would believe.
The actors get their scripts approximately weeks if not a week prior to filming. The average script for a typical one and a half hour film is one hundred and fourty pages long. A performer with a front-burner story line could have as many as sixty to seventy pages of his/her own dialogue to memorize per script.
Memorization, rehearsal, figuring out the physical action all happens only one week before taping.
Most shoots begin between seven and nine in the morning, and end between six and seven in the evening, and some have sets open until midnight. Depending on the location and story, some filming may stretch throughout the night. Actor's are one of the hardest working people.
With such a schedule, the performers who partake in this work must really be dedicated, otherwise the excessive work hours could never be endured.
Being inspired turns into a discipline. For successful actors, working day by day in an atmosphere of deadlines that have to be met, pressure, and a need for camaraderie with other performers is very important. To perform their role with uniform intensity, and with little rehearsal, dedication and discipline becomes second nature.
A typical actor meets lots of challenges. Througout his/her career, an actor is faced with long hours, much memorization, and mostly alot of fun and great rewards!