A Step Becoming an Artist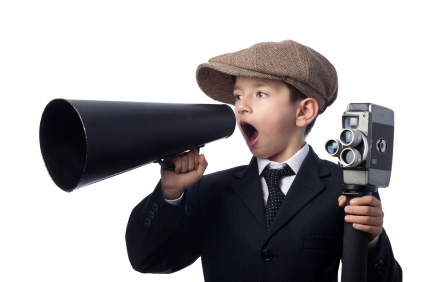 On your channel, you should create your videos as broadly as you can. The wider selection of your work is present on your profile, the more dynamic your channel becomes.At the same time, the viewers subscribe to your youtube channel because there is something interesting to watch.
If you are a person who "learns by doing," tranining yourself and extending your skills, evolving your acting approach, is a vital step on the long road to becoming an artist. The deep, inner magic of the video is produced, not by the cameras and computers, but by the performers.
Commercial and Production Video
Recognize the contradiction in purspose between the commercial video and other producing videos, such as your own, and see clearly the distinction in form that should be drawn between them. The producing video is one where the main idea is to make video out of the drama at all times, whereas the commercial video's main purpose is centered on selling products and services. The commercial video setup is focused on the very center of the buying and selling game, and hence it is goverened by economics and business attitudes that are in most cases foreign to the primary idea of the producing web show.
Watch Videos: