Directing Actors and Talent For Your Film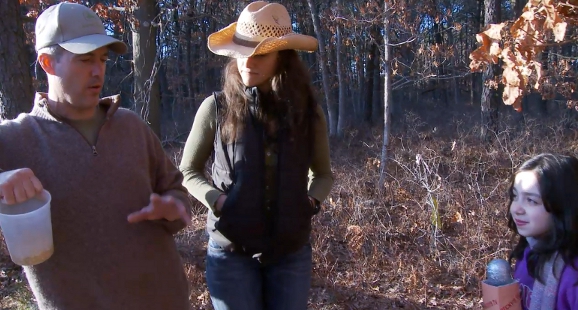 Acting Experience
When making a short film or video, most likely your actors will not have prior
acting
experience. What is the best way to direct talent so that you don't lose too much time, money, or nerves? If you're making a documentary, the people who will be in the film spend minutes, hours, and sometimes weeks preparing how they will speak and look. You should understand that they are nervous. So getting them to feel relaxed, and to act and speak naturally in front of the camera should be a primary focus.
It is important to know what you want before you even think of recording. And when you know what you want, you must communicate your vision in a clear and concise way so that your talent knows exactly what they need to do. If you're relaxed, they will be too. If you're tense, they will definitely be tense. This is known as a preproduction meeting. And its goal is to get everyone on the same page. You should prepare notes or instructions for the actors. You should be open to questions and your replies to them should be non-threatening. Plan for extra time if you have a larger group of people. It is very helpful to have an assistant during the meeting and to help set up the equipment. If somehow there was any missing information during the preproduction meeting, or if for some reason actors come up with new questions, you should be ready and willing to answer them. You should also know your equipment inside and out. When you explain what you are doing and why you are doing it, the actors will be more confident, relaxed, and more pliable to your direction.
Film Preparation
The next step is preparation. This is where you mic the subject, dress the cables, turn on the lights and conduct sound checks. In preparation, you should continue with communication and explanation, which helps keep the talent at ease, familiar, and responsive. If you involve them in this process, you steer them away from their fears. And they are less restless or bored. It might feel like you are conducting a class or performing a demonstration. In a sense it is. It also helps you stay in tune with the directing process, ensuring a positive outcome.
Directing Talents
When you are ready to direct, here is where you and your talents are brought into the spotlight. You've kept your actors in the know the entire time. You have been approachable and communicative. So now the actors will follow your direction without fear, and with minimal takes. Their acting will be natural because they have no frustration from being bored or tired from waiting. Speak calmly when directing their speech or actions, and let them know what you are doing and why. If you decide to move the camera to another angle, let them know it's for better light. Keep responses positive and avoid negatives like: "that was terrible, let's try again!"
Filming, Production, and Appreciation
During production, you are likely to hit a bump or two along the way. Even if your subject experiences loss of speech, gasps, or awkwardness, just let them continue. If they are on a roll, the worst thing to do is yell "CUT!" If you weren't satisfied with the take, all you should do is tell the subject you were really pleased, but that you would like to give it another go. If you are presented with an opportunity, take it. In other words, during a coffee break, let your subjects know that they are valuable and appreciated. When you feel you are finished with the production, let the actors know that you are happy with the results. So the key to directing talent, and directing well is communication, explanation, preparation, affirmation, and confirmation.