How Young Actors Can Beat Stage Fright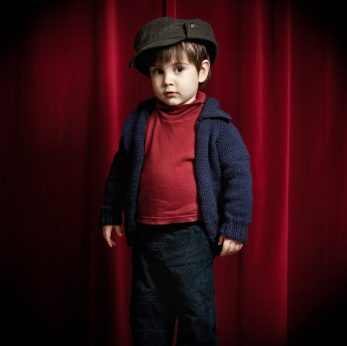 If you love performing and you have loads of
talent
, but you're terrified of being on stage, you're not alone. Lots of young actors struggle with stage fright – it's normal! – but with a little practice and perseverance you can learn how to turn your paralyzing fear into gumption for performing.
Prepare Yourself
A well-prepared actor is going to feel more confident hitting the stage than an actor who only knows half of his lines. Practice makes perfect, so practice hard and learn your part! Keep in mind, though, that practicing by yourself in your room is a lot different than performing in front of other people. See if your mom will let you practice in front of her bridge club or if you can do an extra dress rehearsal at school.
You may also want to make short films of yourself as you practice. You can play back these video clips to see how you look when you're performing, identifying the areas where you shine and the areas that need more work. As you begin to see your video clips improve, you can rest at ease knowing that you're ready for the big event.
If you've prepared yourself well, give yourself the chance to relax a little on the day of your big performance. Kick back, play some background music, hang out with friends and set aside plenty of time to get into costume. Right before you head on stage, spend about five minutes taking deep, slow breaths. You may want to close your eyes or lay down during this process. Allow yourself to only think positive thoughts like, "I can do this", "I'm going to be great", "I know my part perfectly." or "This is only five minutes of my life – I can do anything for five minutes." If you catch yourself starting to have negative or fearful thoughts, stop them in their tracks and replace them with a positive phrase instead.
Use your fear
Understand that a little bit of fear can be helpful – it gets your blood pumping and can make you sharper mentally – which can actually help you remember your lines. Try to harness the butterflies you get in your stomach and think of them as a good thing – a tool to help you perform. It's only when you allow your fear to get away from you that it can escalate and interfere with your role.
Article by Laura Williams