Scene Building and Set Designing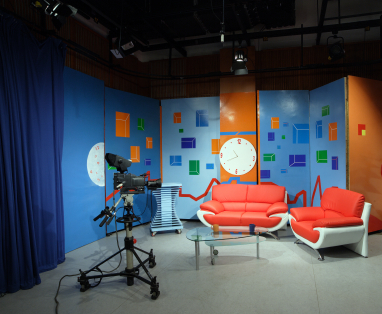 Asuming that the total floor space of a basement area now is the width of 5 feet and 7.5 feet high. You should have room enough in that area to put up one complete set, and fitting perfectly within a camera's recorded view. With this arrangment in mind, I suggest that you plan and position the scene-building area in a way that the walls of the basement will not interfere with the shot.
Customized Space
Your area should be large enough to accomodate the tallest actor. Try to use each area of the floor so you can move the objects in view, back and forth easily. The best thing you can do is to acquire furtniture and props for permanent keeping to be used in future episodes.
Costumes Storage
Since all costumes are important, I would suggest that you plan very carefully to insure a large, well illumintaed space especially for costume making and the storage of costumes. Custom Storage space should be near the scene production, in order to save time.