The Video Sound Challenges and Problems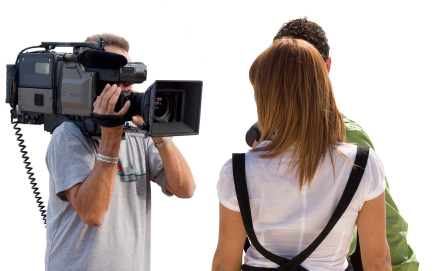 The major problem during filming is to record properly those sounds which are pertinent to the film, and to eliminate those sounds which are not. The mechanical ear of the microphone is entirely different from the human ear through which we hear sounds. The microphone picks up every sound within it's range, whereas the human masks certain sounds which he does not wish to hear.
For example: Imagine that you and a friend are in a spacious, busy restaurant. As you talk to each other, you are aware only of your friend. You tune out the chatter of the patrons, the shuffling of feet, the scraping of chairs, and the clatter of dishes.
The microphone is not capable of such tuning-out. It's entirely mechanical and the track would record only a confusion of voices, shuffling and clattering. Neither the voice of your friend nor the voices of the crowd would predominate.
When filming your webshow, your job is also to eliminate the uneccesary noise. And every time there is extraneous noise, the scene must be shot all over again.