Actor Styles | Stage & Screen Acting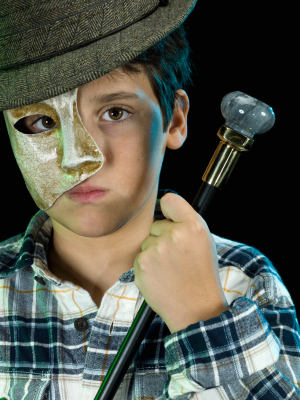 There are different styles of acting, just as there are different types of media in entertaininment. The radio, where the actor is heard but not seen, demands an emphasis on the voice. The stage where the actor is seen and heard from a distance, demands emphasis of both voice and actions. Motion pictures and television, where the actor is often seen and heard as intimately as in real life, demand the restraint of both voice and action.
When acting for a film, the actor must perform completely natural and must have excellent techniques of both body movements and voice.
On the stage
On the stage, the actor performs the story and can judge the reaction of his audience. His whisper becomes a loud, forceful hiss. His casual speech becomes louder, more distinct than normal conversation. But the audience, because of it's distance from him, sees and hears a normal whisper.