Game Plan for Higher Audience | Top 5 Takeaways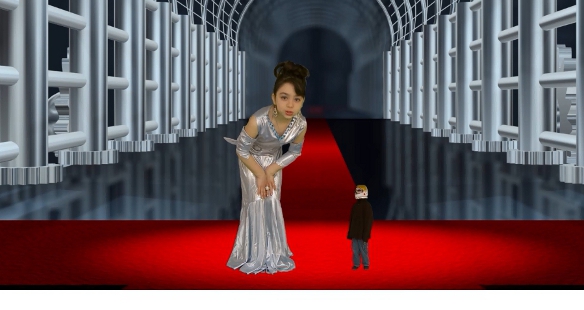 To increase viewers traffic, and to raise audience satisfaction levels, try these top 5 takeaways.
You must be asking yourself, "How do I make a video fun to watch?" This is how: Offer audiences rich content and personalized messages. In addition, it should be easily manipulated like in a video or computer game. And allow people to interact with your video. They should be asking themselves, what would I do?.
Ideas for your Next Video
Think of yourself as a reporter, and find a specific topic you would like to talk about on your channel. It's like shopping in the supermarket, you are a customer looking for a product. You may read it's ingredients and information about it on the box and then make a descision on whether to buy it or pass on it. Simlarly, decide on what your story is about and then add the necessary ingredients. In other words, the content of the video should be very entertaining and interesting to watch. Try a topic that can be interesting to both males & females, adults or children. Research the insights of the current story & then carefully shaped the details. Simultaneously outline the differnt messages to add to your story or idea.
Be Yourself and Get Ready First
I doubt you are interested in promoting your video more than you are in promoting yourself. That means you will need to prepare yourself before you begin. Usually standing in front of a mirror gives you a good idea about how your expressions & gestures will look on camera. Acting is a talent, but having said that, experience is what makes you a good actor. Are you prepared? If you are not fully prepared and confident in yourself, don't press that record button.
Video Editing
Adding a nice introduction in the beginning of your video is a good idea. It should not be longer than 15 seconds. Nowadays there are many editing software packages under $70 that would do the trick. I've used
cyberlink "Power Director"
software for some of my videos, and with the press of a button, the software edits and adds effects for you. All you need to do next is to upload your video to the internet. For better quality, it is best is to compress your video to 720p pixels HDTV
High Definition
video mode, which is 1280 x 720. Remember, don't make your compression too high, as it will slow down the viewing.
Making your Channel Visibile
When you upload your video and post it on YouTube, Vimeo or other website, the best thing to do is to let others know about it. And the best way to do that is through
social media sites
, such as Facebook and Twitter. Search engines pay specific attention to social media accounts in realtime searches, and if your video is entertaining, you will start noticing an increase in traffic over the next few days or few months. Good luck, and mostly, have fun !!!